Page updated: 3rd May 2019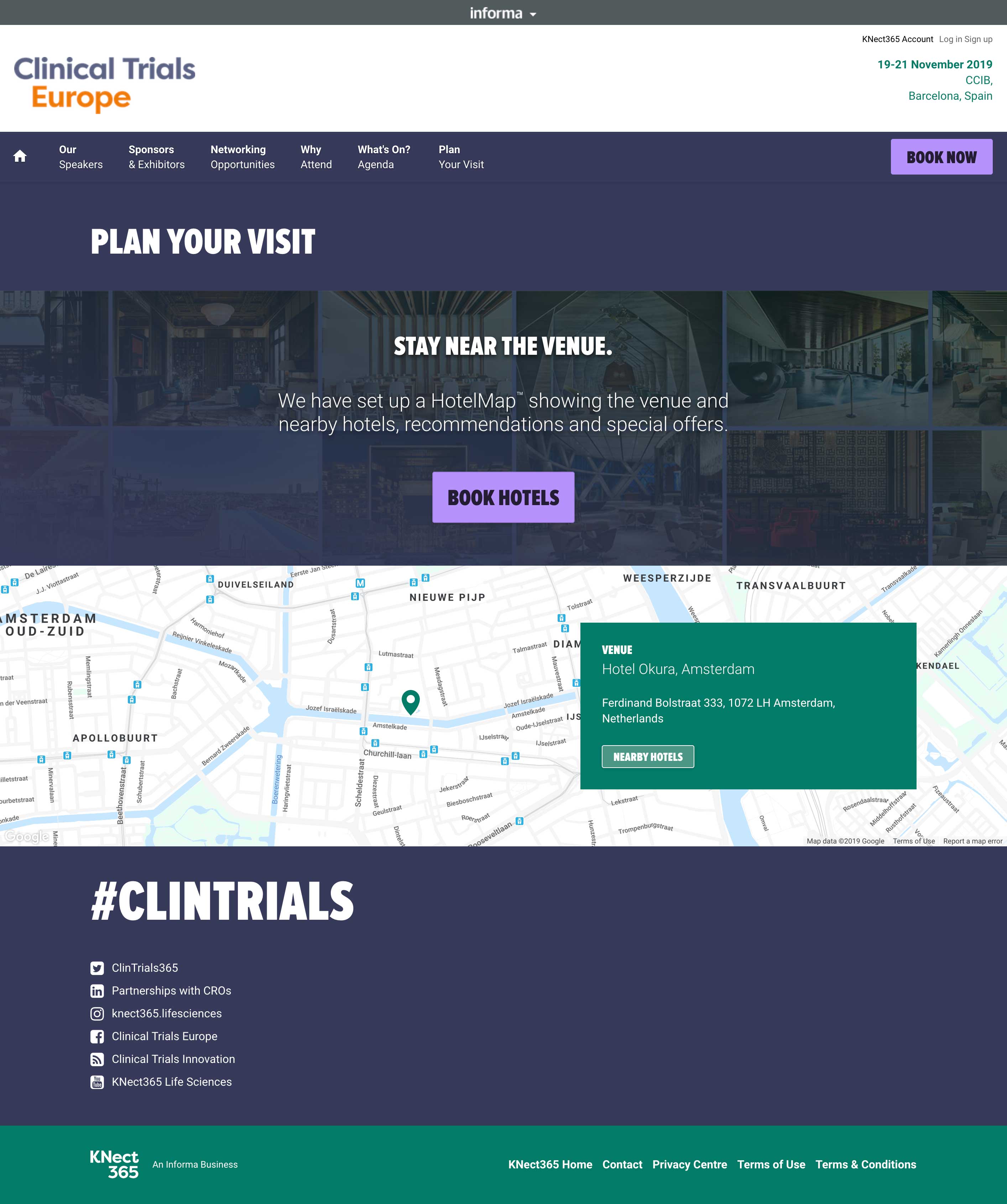 Set up your hotels page for Cloud & DevOps World
During the code freeze we are providing static components which link to our hosted Hotels Page.
This document provides access to the components required to create a Launch Page for Cloud & DevOps World.
The image to the right is an example of a Launch Page created from the assets below.
---
Alternatively, you can link directly to HotelMap from your hotels page using the following link:
https://hotelmap.com/events/MLJNN-LV-UTBUNk9USU5RSw
---
If you have any concerns or questions, please contact us Scott_Berwick@HotelMap.com
Integration
Launch Page
The following components will allow you to add a panel that links to the hosted Hotels Page.
Please copy the below components into your tool to implement the Launch Page.
Event Hero
Google Map
Venue information
Hosted Hotels Page
Available in 32 languages, the hosted Hotels Page provides live rates and relevant deals to your users based on their search criteria.
Any questions?
If you have any questions regarding integrating HotelMap into Cloud & DevOps World please do not hesitate to email: Scott_Berwick@HotelMap.com